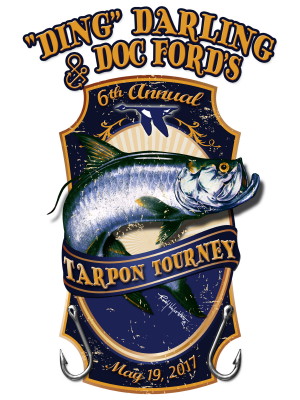 REGISTRATION IS FILLED
To celebrate the history of the first documented tarpon caught on a rod-and-reel in "Ding" Darling's Tarpon Bay in 1885, Doc Ford's and the "Ding" Darling Wildlife Society-Friends of the Refuge have partnered to host this sixth annual "care, catch, and release" tournament on the weekend of May 19, 2017. Registration is $500 per team of four, 100 percent of which goes back to the anglers in cash awards. Total cash prizes for 2017 equals $33,000!

For questions regarding the tournament or interest in becoming a sponsor or being put on a waiting list for participation, please call the Society office at 239-472-1100 ext. 4.